Rendered at 09:59:55 03/25/19
THE TORCH IS PASSED... BY THE ASSOCIATED PRESS 1963, HC
Shipping options
This reflects the seller's handling time and may not include time spent in transit.
If you have questions about shipping, please contact the seller.
Offer policy
You can make your offer during the check out process.
Return policy
Purchase protection
Shipping options
This reflects the seller's handling time and may not include time spent in transit.
If you have questions about shipping, please contact the seller.
Offer policy
You can make your offer during the check out process.
Return policy
Purchase protection
Item traits
| | |
| --- | --- |
| Reviews: | |
| Category: | |
| Quantity Available: | Only one in stock, order soon |
| Condition: | Very Good |
| Format: | Hardcover |
| Publication Year: | 1963 |
| Language: | English |
| Author: | Saul Prett |
| Edition: | First Edition |
| Edition Description: | Copyright 1963 |
| Publisher: | Western Printing |
Listing details
| | |
| --- | --- |
| Seller policies: | |
| Shipping discount: | Seller pays shipping for this item. |
| Price discount: | 20% off w/ $200.00 spent |
| Posted for sale: | More than a week ago |
| Item number: | 126453681 |
Item description
FREE SHIPPING WITHIN THE USA, I WILL SHIP WORLDWIDE AT BUYER'S EXPENSE 1963 FIRST EDITION THE TORCH IS PASSED... BY THE ASSOCIATED PRESS SAUL PETT SID MOODY HUGH MULLIGAN AND TOM HENSHAW A FOREWORD. . . . . . One yearns even now, with an almost irresistable force, to be able to file the disclaimer frequently seen at this stage of a book: "All of the characters herein portrayed are fictitious and any resemblance to actual persons, living or dead, is purely coincidental. " But the fact won't be wished away and the long night remains, not a bad dream, but a reality to haunt us all the days of our lives. There is implicit in all human tragedy a waste, a pointlessness. Tragedy unobserved is even more pointless. But tragedy unremembered surely must rank with profound sin. Thus, this chronicle of four days in November, 1963, is written, not to revive shock and tears, but to remember. Thus, we write in the hope that those who come after us will find an insight and a wisdom and a workable moral out of these events which so far elude us who lived with them. To those in the future who may learn from the past, this book is hopefully dedicated. Saul Pett Publisher Description: A fully illustrated pictorial and documentary of the moments leading up to, during and after the assassination of President John F. Kennedy in Dallas Texas, on Friday, November 22, 1963. This book was written and photographed by the men and women of the Associated Press, while the world came to a halt, grief stricken with horror on this Black Friday in Dallas, the press keeping us informed and up to date on the assassination of JFK. This is a collectible 99 page book memorial in large format and well illustrated featuring many full page B W and Color photographs including a stunning portrait of Jackie Kennedy. About the Author: A native of Passaic, N.J., Mr. Pett graduated in 1940 from the school of journalism at the University of Missouri. He joined The Associated Press in New York in 1946 and retired in 1991. A veteran for 45 years. Saul Pett, whose reporting and writing for The Associated Press earned him a Pulitzer Prize. On June 13, 1993 at the age of 75, Pett died of cancer at a friend's home in McLean, Va. Newspaper Article: On Friday, March 6, 1964. The Miami Herald newspaper had a brief article on the Arlington Cemetery grave of President John F. Kennedy. Remembrance of the funeral November 25, 1963. Amy Vanderbilt article about visiting the Grave. *VERY GOOD CONDITION* THE BOOK COVER HAS MINOR SHELF WEAR SPINE OF BOOK COVER HAS LITTLE WEAR AND IS BUMPED ON THE BOTTOM FRONT AND BACK OF BOOK COVER IS BUMPED ON THE CORNERS, APART FROM THAT THE BOOK IS IN EXCELLENT CONDITION THE BOOK HAS NORMAL SHELF WEAR PUBLISHED BY WESTERN PRINTING LITHOGRAPHING CO. 99 PAGES ILLUSTRATED INCLUDED NEWSPAPER ARTICLE SEE OUR OTHER BOOKS IN OUR STORE! Check out my other items! Makes a nice gift or keepsake to add to a collection. We accept Mastercard, Visa, American Express, Discover, and PayPal. All postage is calculated at cost which also includes packaging and handling fees which make our standard low cost shipping rates more appealing to our by buyers. Items will be shipped via FedEX or USPS Flat rate postal service with Delivery confirmation, unless otherwise stated in the listing. If you buy more than one item we combine shipping give a 1.00 discount on shipping for each additional item purchased within (7) days of the first initial purchase. Please allow 5 business days for delivery once item has been paid for through paypal. RETURN POLICY All items are shipped as described in the listing if the item has been damaged through shipping we'll take an assertive role to rectify the matter. We have have an excellent feedback rating because our major goal is to satisfy all our customers. PLEASE NOTE THAT THIS SELLER IS NOT AN EXPERT IN ANY OF THE ITEMS BEING OFFERED. ALL ITEMS ARE SOLD "AS IS" THEREFORE IT IS THE RESPONSIBILITY OF THE BUYER TO CHECK ALL ITEMS BEFORE PURCHASING THEIR SELECTED PRODUCT. ALL SALES ARE FINAL. We at Jaxsprat's Unique Collectibles have been avid treasure hunters for over fifteen years. Within the confines of our beautiful and cluttered home in sunny Fort Lauderdale, Florida we have been operating our store for over five years as a wholehearted family enterprise. Our aim is to provide and showcase quality antiques, collectibles, memorabilia, and fine art at affordable prices for everyone. We seek to ensure that our customers have a wonderful experience when shopping for collectibles in our store. If you have any inquiries or questions in reference to this item or any other item. We are available 24/7 as we make it an integral part of our customer service policy to respond to you in a efficient and timely manner. http://stores.ebay.com/Jaxsprats-Unique-Collectibles?refid=store jaxsprat11@ebay.com Powered by Turbo Lister The free listing tool. List your items fast and easy and manage your active items. Every buyer gets a MyStoreRewards invitation for cash back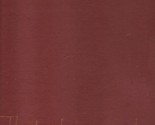 1 in stock
Price negotiable
Ships within 5 days.
Contact the seller
Get an item reminder
We'll email you a link to your item now and follow up with a single reminder (if you'd like one). That's it! No spam, no hassle.