What items are prohibited?
Many laws, regulations and policies, in a variety of jurisdictions, regulate the goods and services that may be bought and sold. For your convenience, we have prepared a list of some of the types of prohibited and restricted items the advertisement for sale of which is not permitted on Bonanza.
Bonanza users remain responsible for complying with all applicable laws, regulations or restrictions on items, services, or manner of sale, payment or exchange, that may apply to transactions in which they participate -- including but not limited to those imposed by the state of Washington, where the Bonanza service physically resides. We encourage you to research the applicable laws and regulations that may apply to your transaction.
Partial list of items for sale and services the advertisement of which is not permitted on Bonanza:
Adult content

Products that portray nudity in a gratuitous or graphic manner, including but not limited to pornography & X-rated movies
Nude images of any sort, unless they have substantial social, artistic, or political value
Sexual health products & sexual aid devices
Adult-only novelty items
Offer or solicitation of illegal prostitution
All lingerie pictures must tactful (showing no nudity)

Amazon Devices and Amazon Device Accessories
Animals and animal products & medications

Household pets of any kind including but not limited to dogs, cats, primates, cage birds, rodents, reptiles, amphibians, fish
Pet & wildlife parts, blood, or fluids, including but not limited to breeding services, ejiao and badger fur
Parts or products from federally endangered or threatened species, including fur and feathers
Drugs and medical devices for pets which require a veterinary prescription

Automotive

Motor vehicles that require registration
Vehicle airbags and airbag covers
Vehicle airbag inflators and airbag components
Motorcycle helmets that do not meet Federal Motor Vehicle Safety Standard (FMVSS) 218
Vehicle seat belts and seat belt components

Cosmetics, skin & hair care

Used cosmetics, makeup sponges or applicators
Cosmetics, colognes, perfumes, lotions which do not come in the original container
Tester and sample items, including perfume testers or samples labeled "not intended for resale"

Currency, coins, cash & gift cards

Counterfeit currency, coins, stamps, tickets, and paper money, as well as equipment designed to make them
Imitation and prop money that is not conspicuously marked "Copy"
Coupons or gift cards that restrict transfer, and coupons or gift cards which you are not authorized to sell
State or federal assistance benefits
Electronically delivered gift cards
Legal tender that has been altered outside of numismatic preservation, including but not limited to holograms, overlays, cladding, plating, or colorizing
Paper money, bank notes, money orders, bricks, and certificates

Dietary supplements

Dietary supplements, such as weight loss products, that contain undeclared or prohibited active pharmaceutical ingredients, or are marketed as unapproved new drugs
Nonprescription drugs that make false or misleading treatment claims or treatment claims that require FDA approval
Products that have been the subject of a prior regulatory action, such as Food and Drug Administration (FDA) warning letters, safety alerts, or recalls, Drug Enforcement Administration (DEA) emergency scheduling, and Federal Trade Commission (FTC) orders or guidance
Nonprescription drugs must be labeled in English, or dual-language including English and a foreign language, per CDC requirements

Digital books and textbooks

Digital versions (e.g PDFs or other electronic copies) of textbooks, testing materials, instructor solution manuals, test banks, or related copyrighted works
Any eBook published by the following publishers: Cengage; Elsevier; Bedford, Freeman & Worth Publishing Group LLC (dba Macmillan Learning); McGraw-Hill Education; Pearson

Drugs & drug paraphernalia

Controlled substances or illegal drugs and narcotics, including substances and items used to manufacture controlled substances
Products that cause or simulate the effects of any illegal drug, such as marijuana, hallucinogens, unwashed poppy seeds, and opium-based drugs
CBD, hemp and hemp seeds containing concentrated CBD, resin or THC, or products containing these ingredients
Kratom or any variation
Products intended to defeat a drug test, such as urine additives and synthetic urine
At-home test kits for diseases, viruses and cancers
Prescription drugs and medical devices, including but not limited to prescription or contact lenses, defibrillators, hypodermic needles or hearing aids
Drug paraphernalia including but not limited to bongs & all related accessories, dab kits, pipes made from metal, glass, stone plastic or ceramic, vaporizers and related accessories
Drugs or drug products that have not been approved by the FDA or that have been recalled by the FDA

Expired products or products that have been recalled for any reason
Fake, imitation or knock-off items

Material that infringes Copyright and Intellectual Property, including but not limited to software or other digital goods you are not authorized to sell, warez, bootlegs (without consent of the brand)
Counterfeit stamps and coins
Products or services identified by Bonanza and/or government agencies to have a high likelihood of being fraudulent
Fake or false documents such as diplomas, custom or pre-written essays, invalid click or "ad spam" products

Food and Beverage

Alcoholic beverages including but not limited to wine, beer, liquor, moonshine, and grain alcohol
Liquor licenses
Non-packaged food items or adulterated food
Products and ingredients that the Food and Drug Administration (FDA) has determined present an unreasonable risk of injury or illness, or are otherwise unsafe

Gambling and lottery items

Lottery tickets
Grab bags or mystery bags
Raffle tickets
Sweepstakes entries
Slot machines

Hazardous and Dangerous Items

Used or rebuilt batteries, or batteries containing mercury
Fireworks, including but not limited to "safe and sane" fireworks or any destructive devices or explosives
Information on how to make explosive devices, such as bombs
Laser products
Pesticides or hazardous substances, or items containing hazardous substances including but not limited to contaminated toys, or art or craft material containing toxic substances without a warning label. All pesticides sold and distributed in the United States MUST be registered with the EPA
Items issued to United States Armed Forces that have not been disposed of in accordance with Department of Defense demilitarization policies

Human parts and burial artifacts

Blood, body parts or bodily fluids, including synthetic urine
Historical grave markers or tombstones, Native American burial items, and artifacts removed from Native American land, federal or state land, or a battlefield site

Illegal and unlawful items

Illegal telecommunications equipment, including but not limited to access cards, password sniffers, access card programmers and unloopers, cable descramblers, or phone & wiretapping products
Stolen property, or property with serial number removed or altered
Burglary tools, including but not limited to lock-picks, motor vehicle master keys, skeleton keys, shoplifting devices, sensormatic detachers or devices designed to duplicate a key
Driver's licenses and other government-issued identification cards, false identification cards and passports, items with police insignia, citizenship documents, or birth certificates
Photoblocker sprays or license plate covers designed to block detection by red light cameras, toll both systems, police cameras, or other photo detection sources
Products designed to intentionally block, jam, or interfere with licensed or authorized radar and radio communications or traffic signals
Card skimming & code grabbing devices
Videos, sound or other recordings taken without the subject's permission
Bulk email or mailing lists that contain names, addresses, phone numbers, or other personal identifying information
Products that enable a user to gain unauthorized access (or make unauthorized changes) to systems, devices, or property such as jailbroken products and hacking devices

Offensive materials

Items that promote or glorify hatred, violence, racial, sexual, or religious intolerance, or promote organizations with such views
Listings that graphically portray graphic violence or victims of violence, unless they have substantial social, artistic, or political value

Plants and seeds

Restricted or regulated plants and insects, including but not limited to noxious weeds, endangered plant species, or live insects or pests
Plants, Plant Products, and Seeds must meet Federal Trade Commission regulations to be truthful, not misleading, and backed by scientific evidence

Tobacco or nicotine products and accessories
Weapons and related items

Firearms, BB guns, scopes, silencers, ammunition and  ammunition magazines
Disguised, undetectable or switchblade knives and pocket knives
Martial arts weapons
Hunting equipment including but not limited to crossbows, bows, spear guns, throwing spears and hunting knives
Tear gas, mace or pepper spray
Stun guns or tasers
Toy, imitation, or "look-alike" firearms that do not have required markings, including cell phone cases and purses that resemble firearms
Toy crossbows that have the capability of shooting small, sharp projectiles (e.g., toothpicks, pins)

Other prohibited items

Subscriptions to magazines, newspapers periodicals and other publications, whether physically or digitally delivered
Wholesale and distributor lists
Airline tickets that restrict transfer, and tickets of any kind which you are not authorized to sell
Used bedding and clothing, unless sanitized in accordance with law
Pre-orders of any kind or listings which a seller does not currently have in-stock
Listings that violate the intellectual property rights of brands or other rights owners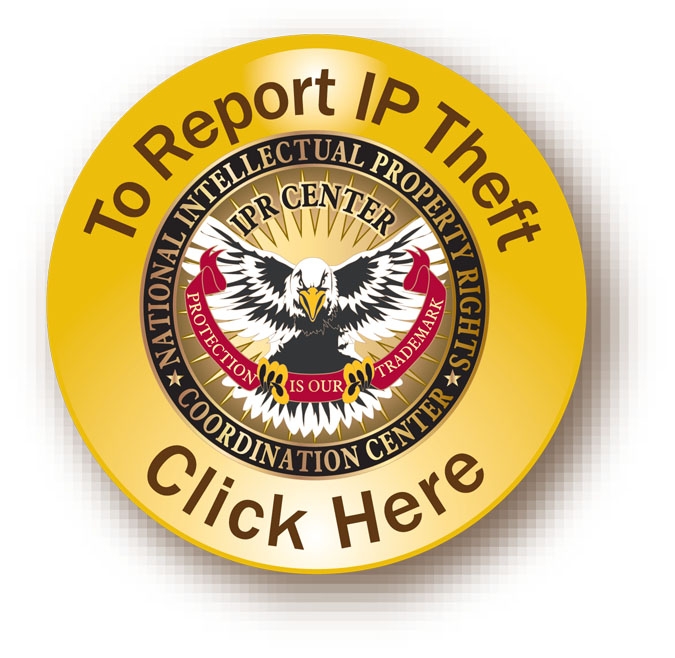 Related Links
The following links may be helpful in researching whether a particular transaction is prohibited or regulated: