Relentless Simplicity - The Bonanza Blog
Welcome to the Bonanza Blog! Here you will find all the latest news about our online marketplace, with timely stories about how to get the most out of your selling online and effectively manage your online shop.

Get pa-rum-pum-pum-pumped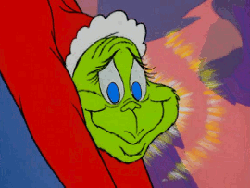 Don your cozy sweaters and fleece-lined beanies. Out with the pumpkin spice lattes, in with the peppermint mochas. Start making small talk with your coworkers about daylight savings and the negative impact it has on your sleep cycle. It's THE HOLIDAY SEASON™, so whoop-dee-do and hickory-dock, have we got some news for you.
This holiday season, we are smiling like the Grinch after his heart grows three sizes. That's because it's time to announce some major updates to our TurboTraffic tool. Record scratch. "Wait a sec. What even is TurboTraffic?" 
TurboWhat?
TurboTraffic is a unique Bonanza program that helps increase shopper traffic to sellers. It works together with our advertising program, using the ad platforms you've selected to get maximum exposure for your store and listings. Platinum and Titan members enjoy the benefits of TurboTraffic as a perk of their membership plan, but that doesn't mean that others can't also reap the rewards! We offer individual TurboTraffic packs available to all sellers for $24.95 per pack.
Does this thing work? Show me see the stats.
Bonanza HQ is full of detail-oriented folks who love to nerd out about data. We've analyzed the sales numbers... (continued)
See more blog posts