Relentless Simplicity - The Bonanza Blog
Welcome to the Bonanza Blog! Find all the latest news about our online marketplace, with information about getting the most out of selling online and effectively managing your online shop.

Are you actively anticipating an avalanche of early holiday sales? Buyers are realizing that shipping times are less predictable than in previous years. Last year we saw early holiday shopping, and this year buyers may start even earlier. You can get a head start on holiday prep work by optimizing your listings for Search Engines. This Search Engine Optimization video with all our tips and tricks is a great place to start.
Search Engine Optimization on Bonanza
Help with Search Engine Optimization (SEO) on Bonanza is among the top requests from our community. We've built some great programs into our site to optimize your listings for you behind the scenes, but there's more you can do if you want to maximize your sales and get even more views from Google Shopping and our affiliates. From how to write your listing title to adding traits, I'm here to provide you with the details your listings need to include so that shoppers can find them!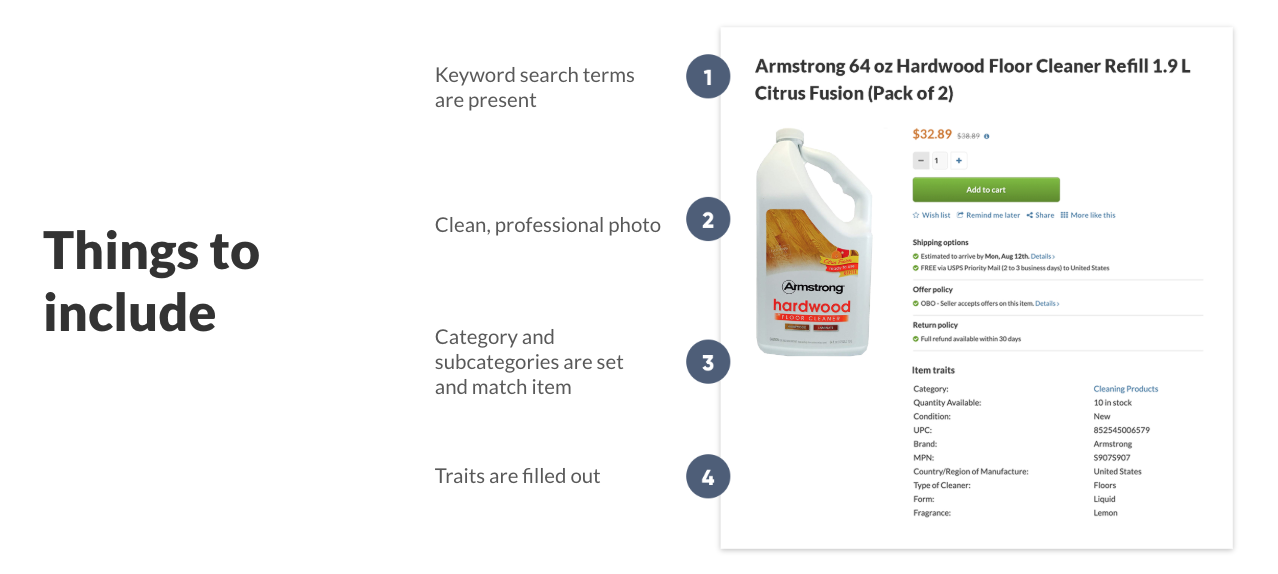 Listing Title
Always follow the "Left to Right" rule: Brand, Gender, Product Type, Color, Size, Keyword Phrases
Make full use of the first 70 characters by using strong keywords
Do not use all capital letters... (continued)