This guest blog was written by a representative from ShipWorks.

One of the most important elements of the busy holiday season is the experience you create for your customers. In the search for gifts, buyers can go anywhere their web browser takes them, so how do you stand out and make sure they choose to shop with you time and time again? Believe it or not, the holiday shipping experience can be just as important as the holiday shopping experience.
Creating memorable moments while getting customers their purchases can delight them, keep you top of mind, and help create customer loyalty throughout this holiday season and beyond. Let's look at a few ways to create holiday shipping cheer!
Find ways to offer free shipping
Although free shipping is edging closer to table stakes in the minds of many consumers, they'll still be delighted to see that you offer it, particularly if you're a niche business offering products they likely can't find everywhere. This will be important during the holiday shipping season for shoppers on Bonanza, as shipping is one of the first things featured on the item listing page. As shoppers frantically search for options to hit those holiday deadlines, they're going to be eyeing that section for the best options.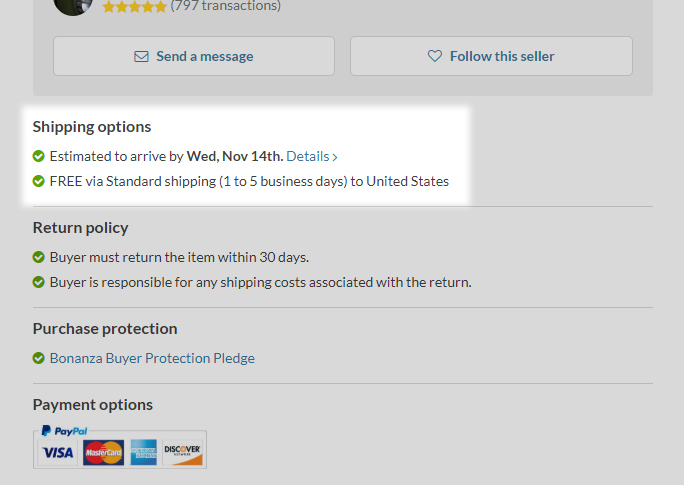 There are a few considerations to help make this possible for you:
Start with the best rates. Offering free holiday shipping eats into your margins, of course. So starting with the best shipping rates from your carriers makes this less of a burden. 
 
Compare rates between carriers. The more options available to you, the better off you are. Comparing USPS, FedEx, and UPS based on size, weight, and destination will allow you to optimize your holiday shipping to make sure you're not overpaying and diminishing your overhead when it comes to shipping.
 
Considering tiered approaches. You don't necessarily have to offer completely outright free shipping. Consider offering it for orders over a certain amount, or for orders that include higher margin items. Many customers will be willing to add another item or two so they can hit the free shipping threshold.

Also consider changing up your strategy as the season goes. Start with cheaper options with longer delivery times as we're further away from the holiday cutoff, then consider offering more expedited options for free as we get closer to the holidays. Procrastinators will thank you (and remember you) for saving the day, while early-bird shoppers don't squash your margins by selecting expedited options unnecessarily.
Shipping is a direct touchpoint from business to consumer, so make sure you put full consideration into how you handle this process. It will definitely make an impact on your customers.
Deck the Calls (to Action)
As a retailer, you have multiple communication touchpoints with your customers (and possibly their gift recipients). Make sure your holiday messaging goes hand-in-hand with your holiday shipping. A couple examples of how you can do this are:
Packing slips
When your customer opens the box, there should always be a packing slip that accompanies their items. Take the opportunity to brand this for the holidays with some custom festive messaging. You may also try to include a coupon for their next purchase or a recommended product to encourage repeat business.
Gift receipts
If the buyer indicates that the item is a gift, you can use that as a messaging advantage. When you know something is a gift, that means it might be going to a recipient not familiar with your company. Invite them to become a customer with a special first-time offer. This helps turns the holiday shipping season into a customer acquisition season!
Make returns easy
Returns are an inevitable part of the holiday shipping and shopping season. They are also one of the most polarizing situations from a customer experience standpoint. Many retailers hate dealing with returns, but forget that many customers hate dealing with them as well. Whether you opt to offer free returns or not is only part of the process. Keep in mind that customers actually do consider the returns policy before purchasing from retailers. It's crucial for you to make your policy clear and easy to understand.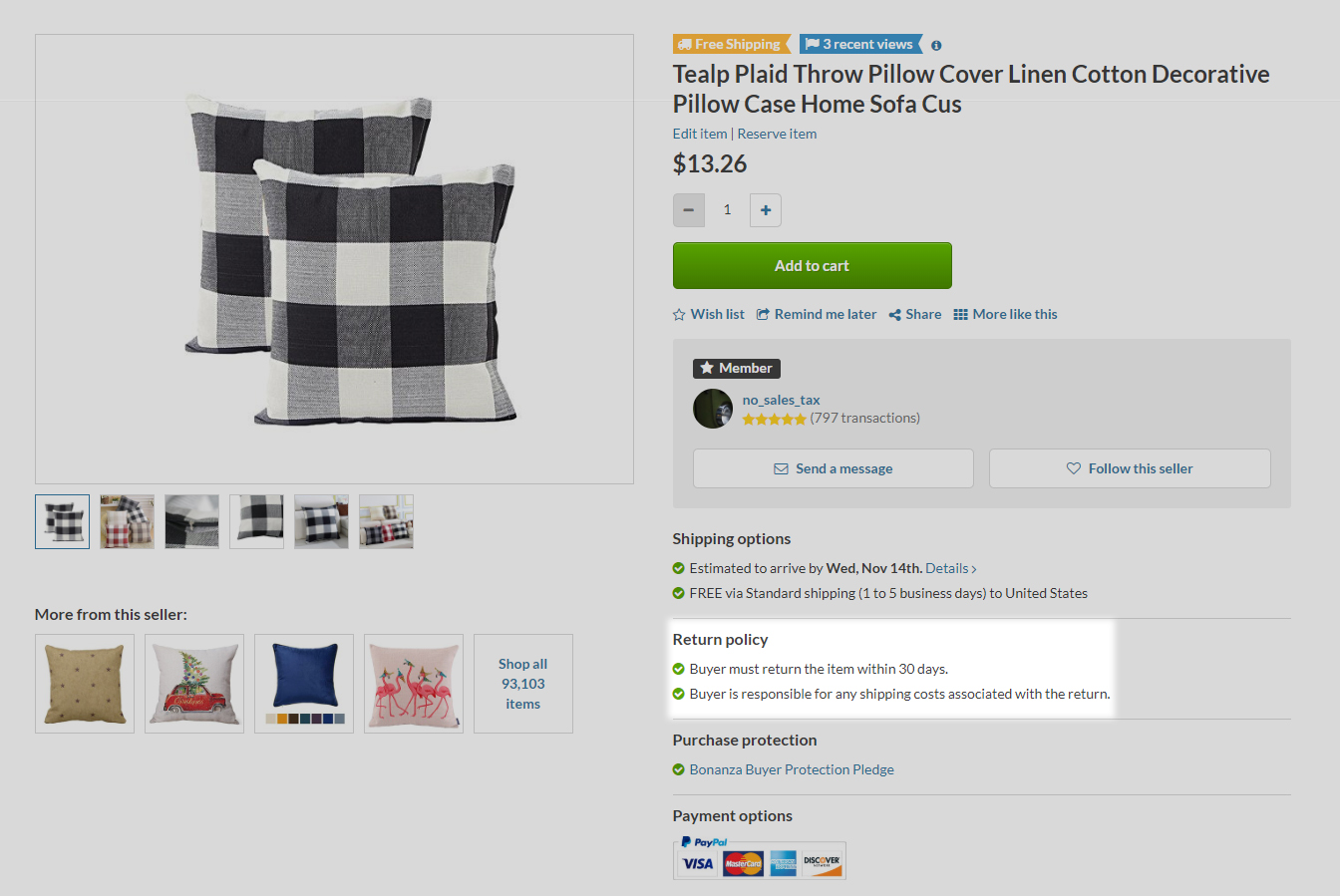 If you offer free returns, make sure it's easy for a customer to obtain a return label. There are two ways you can offer a return label. Either include a prepaid label, which you pay for whether it's used or not, or a scan-based label. Let's take a look at how both of these work.
Prepaid labels can be printed at the time of the shipping label. This makes it easy to include when packing the shipment, and ensures the label is paid for and ready to use should a customer have a return. The down side of this is that you pay for the label whether customer uses it or not. If you have a type of product with a high return probability, this type of label may be easier to budget and plan for.
On the other hand, scan-based return labels only charge your account if it's actually used. This seems ideal and more cost-effective, but do note that you'll want to maintain a postage buffer in your account in preparation for returns. When the label is applied to the return shipment, then scanned by the USPS, your Endicia account will be charged. Either way, if you make this painful customer experience easy, your customers will remember you for it when they're shopping again.
Wrapping it up (and tying it with string!)

Holiday shipping can be hectic and stressful, but that doesn't mean it can't yield superbly positive results. Nail these three customer experiences during the holiday shipping season, and you may see those customers come back to you throughout the rest of the year.
To make the most of this holiday season, you'll need to find every way possible to streamline and optimize your business. One of the most time-consuming tasks you can streamline is your shipping. Bonanza now integrates with ShipWorks, a reliable and powerful multi-carrier shipping software, to streamline your shipping and get the best available shipping rates. Once you automate and streamline your shipping, you can focus more on the above customer interactions to build business that lasts beyond the holiday season.
This guest blog was written by a representative from Shipworks. Make this your easiest holiday season yet. Try Shipworks free for 30 days.