You're a shining star, no matter who you are
Spring's in full swing here in the Northern hemisphere. At Bonanza HQ, we hope that everyone is enjoying long days full of sunshine and nights under the stars. Speaking of stars, we have some exciting news. Hold on to your sun hats - Bonanza's getting a new feedback system!
Sellers have long requested a modernized way to receive and leave feedback, and we've been hard at work making your dreams come true. We'll be transitioning from a positive / negative feedback system to a 5-star feedback system in the next couple of weeks.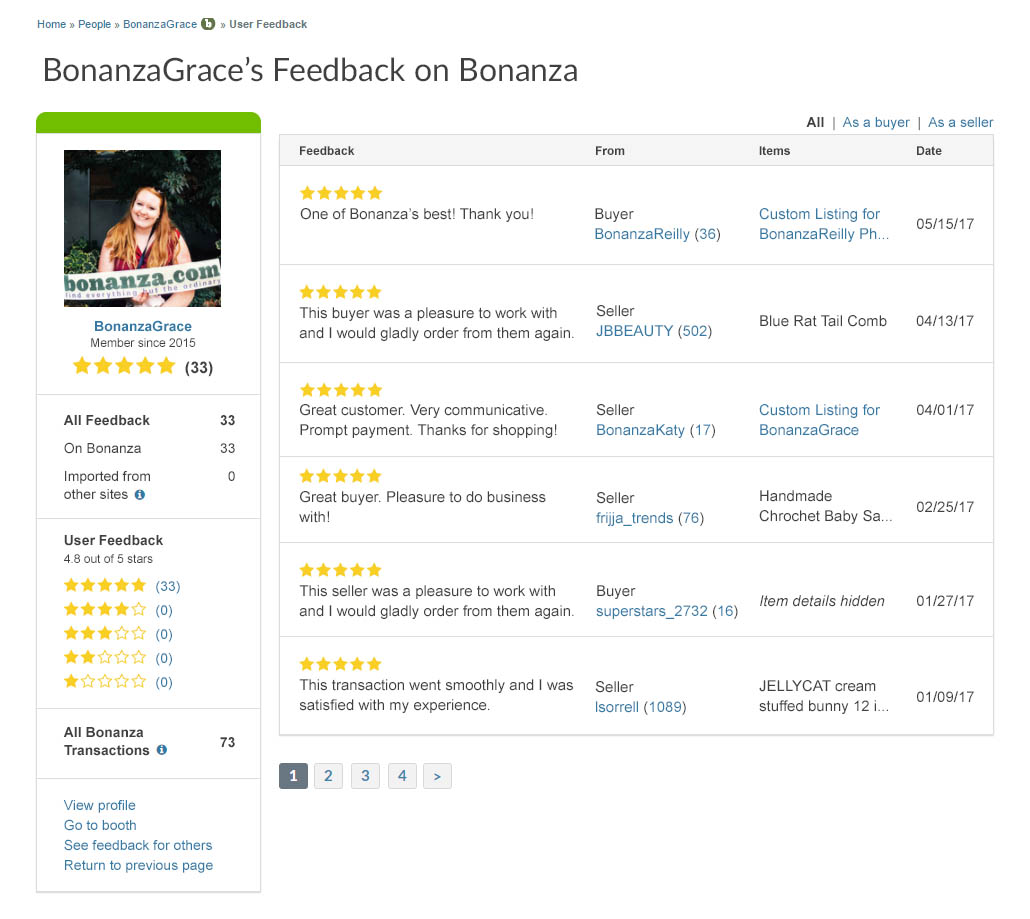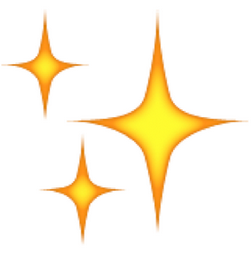 Here's a sneak peak at what your feedback page will look like.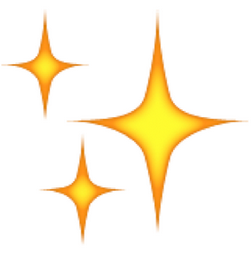 Why the switch?
Using a 5-star system will provide a deeper understanding of transaction quality for buyers and sellers alike. Our current feedback system with only three possible ratings has its limitations. A 5-star system will bring much needed insights for both parties.
What's going to happen to my current feedback?
Don't worry, your current feedback isn't going anywhere! All positive reviews will be converted to 5-star reviews, all neutral reviews will be converted to 3-star reviews, and all negative reviews will be converted to 1-star reviews.
So, what else is new?
Other than integrating with a 5-star feedback system, we've made a few updates based on seller feedback and other marketplace standards.
Seller resolution banner. A common concern voiced by sellers is that buyers might opt to leave bad feedback before they reach out to the seller to resolve the issue with their order. Now, if a buyer selects 3 stars or below on the feedback form, a banner will display that encourages buyers and sellers to resolve the issues prior to leaving feedback. This will help to increase communication between parties when something doesn't work out as expected, and will also cut down the use of feedback as a bartering tool (which is not allowed on Bonanza). 
Required feedback comments. Comments provide context for the rating received. Sellers don't deserve to get a negative rating without knowing what they did wrong or how to improve. Feedback comments will provide clarity and help sellers constantly improve.
Increased privacy measures. Although purchase history is helpful for future buyers to know, some users would prefer that their purchase history remain confidential. When leaving feedback, there is an option to hide the public details of your order.
When can we expect this change to occur?
These changes will be rolling out over the next couple of weeks. If you have any questions as this change is integrated, please don't hesitate to contact our Support team at support@bonanza.com.