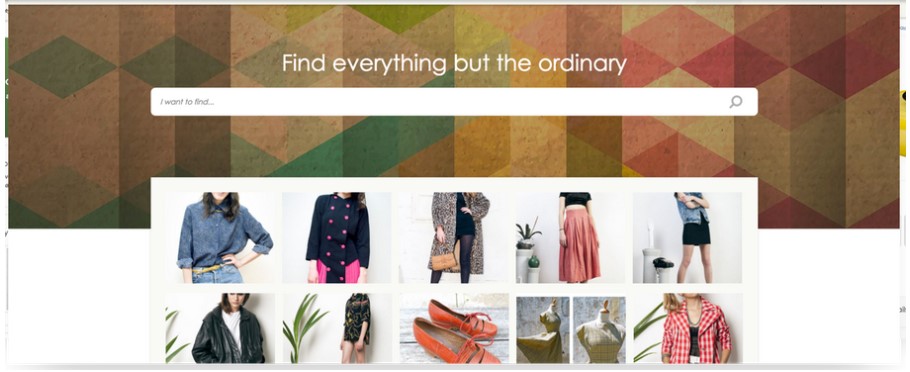 Top 11 Best-Selling Products on Bonanza
Are you looking for the best-selling products on Bonanza? Look no further because we've compiled a list of the top ten highest-selling items in this fast-growing marketplace. 
From vintage jewelry and electronics to apparel and footwear, Bonanza has an eclectic selection of quality items perfect for anyone's budget. 
Don't miss out on all their options in stock – read on to discover our top 10 picks!
Introducing the Top 11 Best-Selling Products on Bonanza
Bonanza.com
is an online marketplace for buying and selling various goods, including clothing, electronics, collectibles, and antiques. With over 30 million items, it's one of the top online marketplaces for buyers and sellers alike. We wanted to look at the best-selling products on Bonanza and share them with you. 
Here's a look at the top 11 best-selling items on Bonanza, in no particular order:
1. Women's Clothing and Accessories
Women's clothing and accessories are some of the most popular items in Bonanza. From casual wear to formal wear, there is something for everyone. Popular items include women's dresses, tops, bottoms, and accessories like purses, jewelry, hats, and scarves. 
With a wide range of styles from different brands, women can find the perfect pieces to express their styles. The affordability and convenience of buying clothes online make Bonanza an attractive option for shoppers.
2. Men's Clothing and Accessories
Men's clothing and accessories are just as popular on Bonanza as women's items. Men can access many items, including shirts, pants, shoes, and accessories. The variety of styles available allows men to express their looks easily. 
Men can also find great deals on clothing, footwear, and accessories for every occasion.
3. Vintage Goods
Another popular type of item found on Bonanza is vintage goods. Sellers offer a variety of items from different eras, including furniture, jewelry, collectibles, and even antiques. Collectors and enthusiasts alike can find something special with the vast inventory available on Bonanza.
4. Sports Equipment
If you're looking for new ways to keep fit or have some fun, Bonanza has a great selection of sporting goods for you to choose from. There's something for everyone, from hiking gear to basketballs and baseball bats. 
With popular brands at great prices, finding the right equipment for any sport or activity is easy.
5. Electronics
Bonanza is also a great place to find electronics of all kinds. You can find the latest technology at great prices, from phones and tablets to cameras, computers, and gaming consoles. Bonanza has everything you need if you're looking for a new laptop or a sound system for your home theater.
6. Home Decor
Bonanza also offers a great selection of home decor items. Bonanza has everything from furniture and rugs to bedding, lighting fixtures, and accessories. You can find popular styles from classic to modern and unique pieces for any room in your house. 
With so many choices and options, you're sure to find something that fits your taste and budget. Shopping online also makes comparing prices, styles, and reviews from different sellers easy. 
Whether you're looking for a simple piece of art or an entire room makeover, Bonanza has everything you need to decorate your home in style.
7. Health and Beauty Products
Health and beauty products are also popular on Bonanza. You can find many items to help you look and feel your best, from makeup and skincare to fragrances and supplements. 
Popular items include eyeshadows, lipsticks, serums, toners, shampoos, conditioners, perfumes, and vitamins. Bonanza offers products from trusted small businesses at great prices, making it an affordable place to shop for health and beauty items. Plus, with detailed product descriptions, reviews, and tips from experienced buyers, you can easily find the right items for your needs.
8. Toys, Games, and Collectibles
Bonanza hosts a great selection of toys and games for all ages. There is something for everyone, from plush toys to action figures and board games. You can also find collectibles such as trading cards, coins, stamps, and other memorabilia. 

Bonanza's range of items makes it a top destination for hobbyists and collectors. With a vast selection of items from many different categories, Bonanza is the perfect place to find something special for yourself or someone else.
9. Art and Crafts
Art and crafts are popular on Bonanza, with many sellers offering handmade and unique items. From paintings to pottery, shoppers can find various items to enhance their homes or that make great gifts. Many sellers also offer custom-made items that can be tailored to the customer's specific needs.
10. Pet Supplies
Pet supplies are popular on Bonanza, with many sellers offering unique, handmade items. From pet beds to personalized collars, there is something for every pet owner. Many sellers also offer custom-made items that can be tailored to the customer's specific needs.
11. Auto Parts
Auto parts have consistently proven to be a flourishing category within Bonanza. This segment has solidified its position among the top three categories, attracting both discerning buyers and reputable sellers. As a haven for automotive enthusiasts, Bonanza offers an extensive selection of reliable auto parts and accessories. 
Our marketplace caters to the diverse needs of customers, whether they require essential replacements or desire to enhance their vehicles' performance and aesthetics. Bonanza connects buyers with reputable sellers, from engines and braking systems to lighting fixtures and interior enhancements, guaranteeing access to high-quality auto parts. With the surging demand for these components, our commitment remains unwavering to delivering a seamless online shopping experience that fulfills automotive enthusiasts' requirements.
Conclusion
Whether shopping for yourself or seeking a unique gift for someone special, Bonanza is a great place to browse and find virtual treasures. When you visit the website, you'll discover items from all categories, from shoes and apparel to jewelry, electronics, and even body care products.
We hope our list of the top 11 highest-selling products on Bonanza helps make shopping online easier for everyone.
Don't forget to bookmark this page so that you can refer back to these items whenever needed! Check out the best-selling products on Bonanza now!