This item has been added to your cart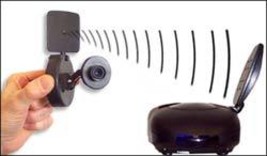 Spy Camera (Wireless)
added to cart.
8 available in stock
View Cart
or
continue shopping
.

Please wait while we finish adding this item to your cart.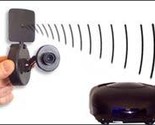 Make an offer
8 in stock
Price negotiable
Returns/refunds accepted
Do you have any questions for the seller?
More about this item
Wireless serveillence, small security camera (Color AND Sound). Cheap price for tiny spy cam. Use as a "hidden granny cam". Record audio and video on your VCR and or watch on your TV (hooks up to your existing TV and or VCR)Xcam2 installs in 10 minutes. ****HOW IT WORKS**** Small camera with built in transmitter plugs into any outlet. Can be tucked away in plant, tree, etc. XCam2 transmits high-quality visual images AND crisp sound to any television in your home, up to 100 feet away. The key to this breakthrough is the use of new 2.4 GHz technology. The frequency has a broad signal range which means that more video information can be transmitted. The results are cleaner pictures, reduced signal interference and multiple channels. What's more, because it's used much less than the old 900 MHz frequency, the 2.4 GHz range is virtually uncluttered. And the best part about this technology is that it creates a circular polarization signal to provide clear, powerful re-transmission of audio and video signals throughout your home -- unobstructed by walls, ceilings, furniture, or floors. ****GREAT USES**** -Record high-tech "video greeting cards" to send your well-wishes to relatives at Christmas or other happy holiday times! -Transmit live video footage of your parties all over the house! Have guests watch themselves on TV! -Create a Web Cam feed using your computer's video input and video capture! (Cubicle Cam, Baby Cam, Fish Tank Cam -- the possibilities are endless!) -Record "how to" videos for friends making millennium quilts or other craft projects! -Monitor children or pets! (See who has been stealing those cookies while Mom is not looking.) -Domestic surveillance -Create COLOR video "walkthroughs" of your house, in order to sell your home on the Internet! -Make your own "Blair Witch Project" documentary ...in your own house! -Bring a little spice into your romance... (need we say more?) -Use it as Caller ID for your front door -Let guest see themselves on TV at your next dance party -Use in place of camcorder. -Innovative way to capture images that are not staged so that you can see what you do when you are relaxed and having fun or focused and working. ****OTHER USES**** -Point the camera at your next pool party and never miss a great camera shot!! -Eliminate those akward camera shy shots. -Catch your next door neighbor's dog making a mess in your yard. USE YOUR IMAGINATION!! THIS CAMERA IS SO EASY TO USE, EFFECTIVE FOR SO MANY USES, AND AFFORDABLE!!! Includes: EVERYTHING YOU NEED TO SET UP 1 2.4GHz Wireless Camera 1 Camera Receiver with Coax and RCA Cable Output 1 Addressable Power Supply 2 Mounting screws
Listing details
Shipping discount
Seller pays shipping for this item.
Posted for sale
More than a week ago