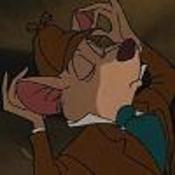 joined 04/20/09
active 04/20/19
About Me
I accept returns within 14 days of receipt. Email for details.
I love Disney, especially Basil of Baker Street, the Great Mouse Detective. That's what I collect, but I sell both Disney and non-Disney toys and collectibles.
I am always on the lookout for new additions to my collection, so...