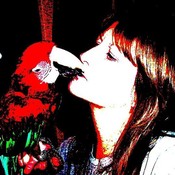 joined 12/27/08
active 02/23/18
About Me
Hello!
My name is Terri and this is my little shop on Bonanza.
First, the boring stuff:
Everyone that knows me knows I've always been an animal lover, rescuer and advocate for the animals. I'm especially fond of cats and birds, having had them all my life. My parents always...