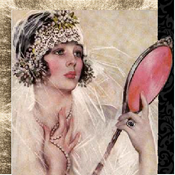 joined 12/27/08
active 01/13/19
Contact Information
Contact me privately for my phone number if you want to talk!
About Me
I've been in the vintage costume jewelry and other collectibles business for over 20 years. My main area of interest in the jewelry area is Bakelite.
Follow me on Twitter for Twitter only specials and for listings I do in other venues! I have SEVERAL more.
http://twitter.com/GoodGoodStuff
If you had...
stuff doesn't have any items in their booth!