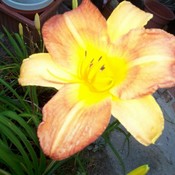 joined 01/11/10
active 09/03/13
About Me
Hi and welcome to my booth.
I am retired and stay at home. My husband is still working, someone has to pay the bills. I am not really sure where I got my love to go to flea markets or yard sales to see what treasures I could find for...
cpj920 doesn't have any items in their booth!