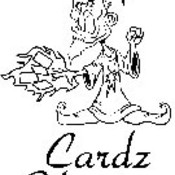 joined 04/08/12
active 07/19/19
About Me
Hello, I'm the owner/operator of Cardz Xtcetera. We are a traveling convention circuit business specializing in Anime, Manga, Gaming, Fandom bookmarks, collectibles, nostalgia, buttons/pins, Steampunk/Cosplay items, nerf, Japanese snacks and hard-to-find items.
You can find out more about us on Facebook or visit our online retail outlets:
www.manta.com/c/mxcsw03/cardz-xtcetera
or www.facebook.com/CardzXtcetera ...