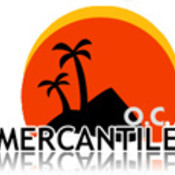 joined 02/03/10
active 09/13/13
About Me
Welcome to O.C. Mercantile!
I've been an online seller for many years, most recently here on Bonanza.
My other booth is:
www.bonanza.com/CollectibleCorner
My Collectible Corner booth was starting to get a little cluttered with items that weren't really collectible! So I decided to open this booth of general merchandise to...
OCMercantile doesn't have any items in their booth!