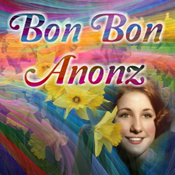 joined 04/19/10
active 05/05/12
About Me
Hello! I'm the quiet type!...yeah, right...NOT really! Ha!
I'm actually the SAME person as divinefabricsnmore, it's me, Dee...
Sometimes we (family and friends) might LIST things here in THIS Booth, as my other Booth Divine Fabrics N More has Mostly Fabrics or Paper Crafts.
The Bonanza Community is a Wonderful...
BonBonAnonz doesn't have any items in their booth!