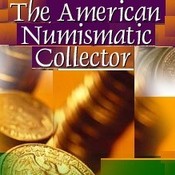 joined 11/08/12
active 11/12/14
About Me
I am a life member of the American Numismatic Association and the California State Numismatic Association. Like "BONANZA" which is "everything but the ordinary" I want to be "Anything but Ordinary" for your numismatic needs.
This booth is dedicated to preserving and passing on American numismatics to fellow collectors of...
AmericanNumismatists doesn't have any items in their booth!