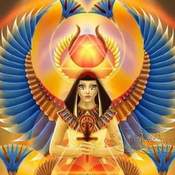 joined 03/01/13
active 11/28/21
About Me
IAm the mystical traveller walking the path of magick to be reunited with the everlasting flame of creation. I Am the Goddess of Love .IAm the Phoenix rebirth in the fire of transmutation .Alchemy is part of my path .
Walking towards Divine illumination . Bringing back into manifestation the...
Aaliyah13 doesn't have any items in their booth!