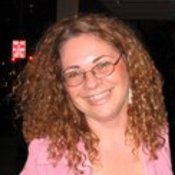 joined 03/03/09
active 06/27/22
About Me
Welcome to Emerald Emporium Flea Market, featuring Scarlett's Odds-n-Ends. This site is run by a retired U.S. Navy Sailor and her 81-year old mom.
Emerald Emporium features handmade soaps, bath salts, soy candles and other candles and fragrances.

Scarlett's Odds-n-Ends is mom's site. She features lots of good flea market...