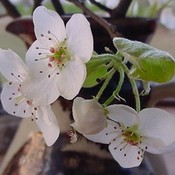 joined 10/15/08
active 04/10/21

About Me
I've been a member of Bonanza since the early days, but did not open my own booth until October 2011.
Bonanza is a great place to Buy as well as Sell.
.....Live Way out in the middle of nowhere.
Favorite hobbies these days are genealogy...more of an addiction...
.....and yard...