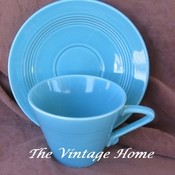 joined 10/15/08
active 01/23/19
About Me
I have been in the business of selling antiques and collectibles since the early 1980's. I also sell handcrafted item I make.
I currently work from my home; this had allowed be to care for my parents. We lost my Father in 2009 and my Mother joined him in Heaven...
thevintagehome doesn't have any items in their booth!