Last fall, Bonanza introduced a series of holiday advertising campaigns geared toward buyers. These campaigns were the first step in our 2018 marketing plan, which seeks to drive more buyers to Bonanza and increase brand awareness. Now that these campaigns have wrapped up, we wanted to share some of the results and highlights with you.
Every month, Pinterest brings thousands of visitors and drives hundreds of sales on Bonanza. In order to to reach this already engaged audience, we ran promoted pins for holiday themed items during the peak shopping season. The promoted pins reached nearly 1 million Pinterest users and were re-pinned over 300 times. By re-engaging past Bonanza users, we experienced a high conversion rate of over 10%, which is nearly five times higher than the industry average.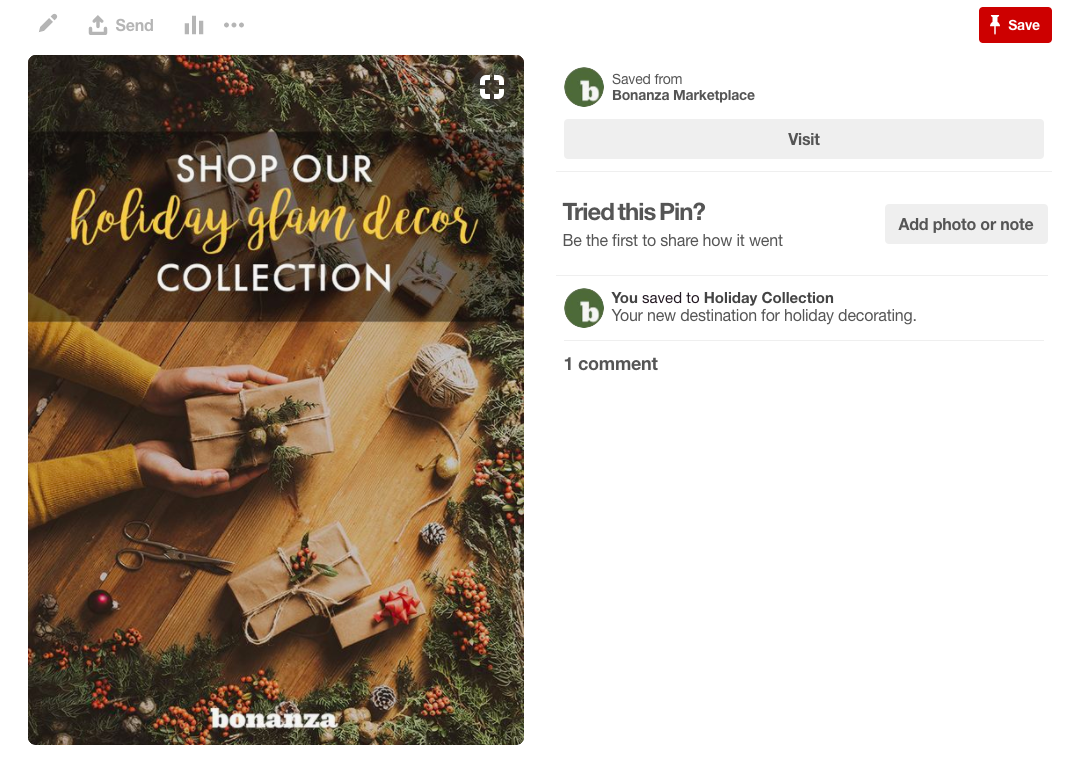 In 2017, Facebook drove nearly 1 million new users to Bonanza and accounted for almost 3,000 sales. We wanted to reach an even wider audience, so we decided to run two campaigns advertising women's fashion items. The two campaigns reached nearly 50,000 unique users and increased Facebook's last click conversion rate by over 3,000%. The last click conversion rate represents the impact of using Facebook to drive sales. Additionally, revenue from Facebook increased by 82% compared to the previous year. This means that we are reaching users on Facebook who are more likely to make purchases on Bonanza, increasing sales for sellers across the site.
In addition to social media campaigns, we partnered with the popular mommy blog Cool Mom Picks. Many shoppers prefer to learn about new brands from content, such as gift guides and editorial features, as opposed to traditional banner advertisements. Partnering with Cool Mom Picks gave us access to an enthusiastic audience of 1 million monthly visitors. We worked closely with their editorial team to create a piece featuring gift items for kids, just in time for the holiday shopping season. The sponsored piece brought nearly 1,000 new users to Bonanza who each visited an average of 17 pages across the site. These new users converted at nearly 2%, demonstrating that this type of advertising can engage an audience much more effectively than traditional formats. You can view the gift guide here.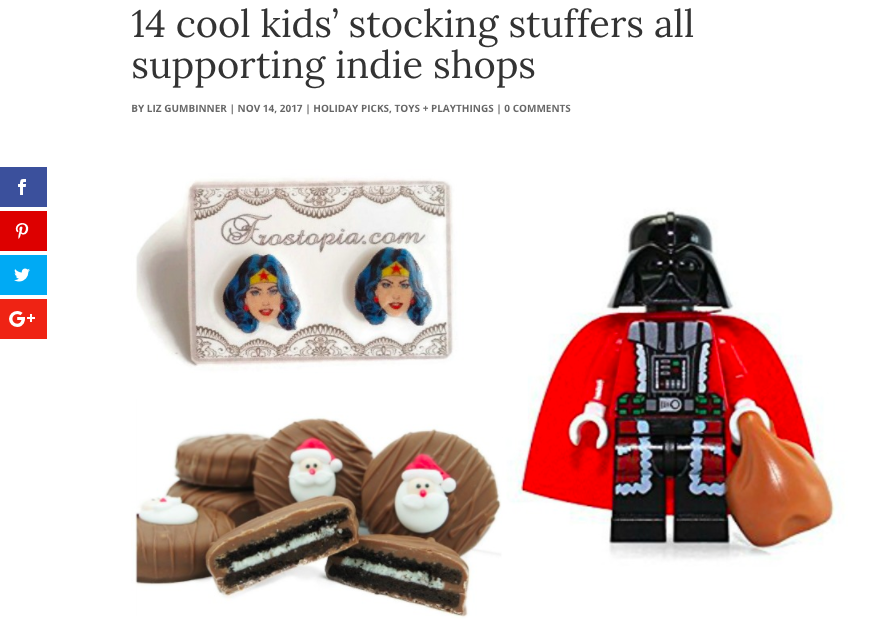 The results from last year's advertising campaigns are setting the stage for our continued marketing efforts in 2018. As we continue to test and refine our marketing channels and strategies, we are expecting to see more website traffic and sales than ever before. We're excited to grow our brand and help our sellers grow theirs. As we expand our marketing efforts, we'll continue to share results, so keep an eye out for another post later this month covering 2018's first quarter campaign plans. We hope to introduce new campaigns every 3 months and report on results at the same frequency.