Introducing: the Bonanza Sellers iPhone app
Hello, Bonanzlers. We hope you were sitting down when you received this email. Pop the champagne (or sparkling cider) and start listening to "Walking on Sunshine" on repeat. The Bonanza Sellers iPhone app (2.0) is officially here! We listened to your feedback and have been hard at work improving this app to fit your needs. We are excited to walk you through the main features of this app and show you just how beneficial it can be to your online business.
App Dashboard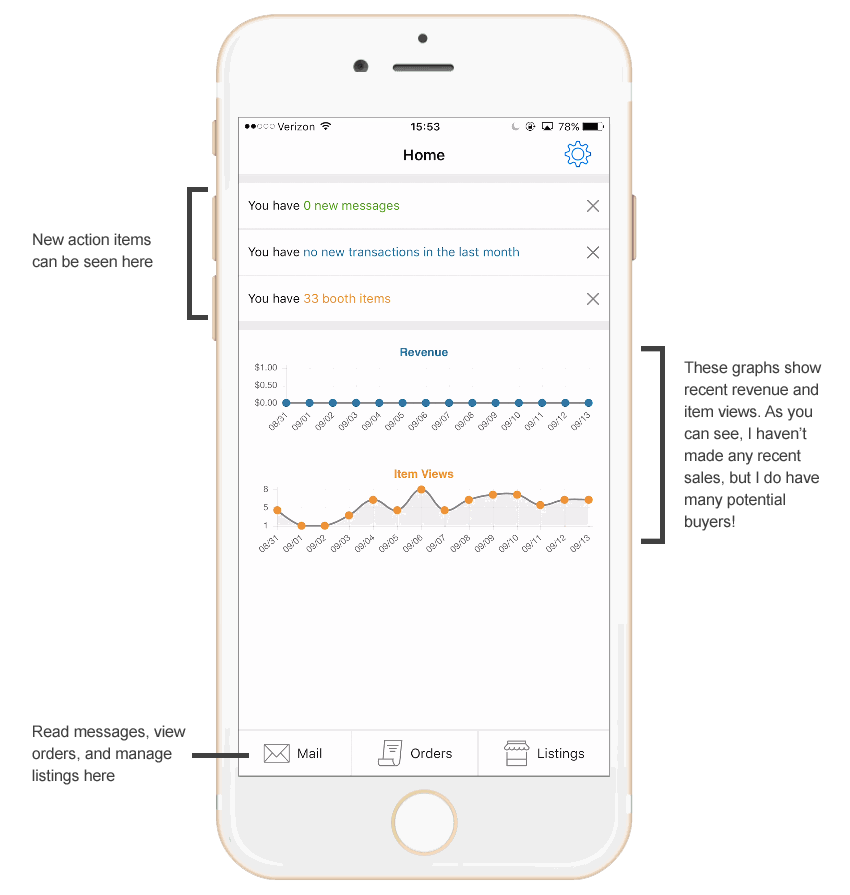 Orders
You can manage your orders through the Bonanza Sellers app. Simply tap the "Orders" tab in the navigation menu on the bottom of your screen. Here's where you can see your recent orders. Clicking on an order will provide the order summary, including total price and shipping information. Click the back arrow to return to the Orders tab at any time.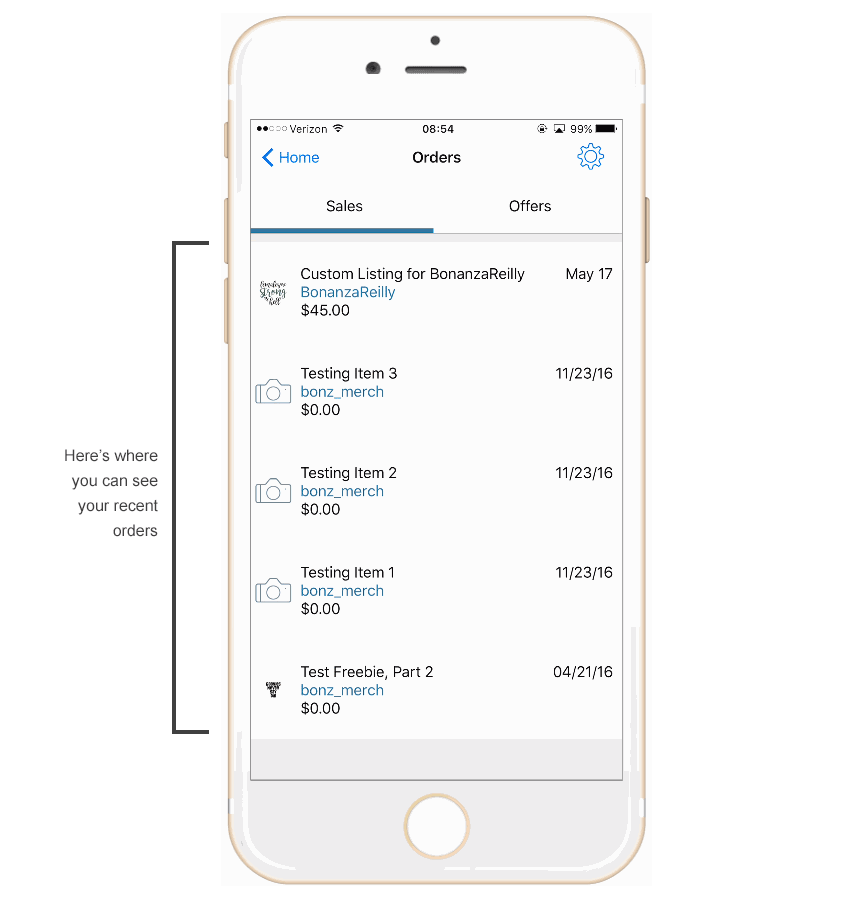 Listings
You can also manage your listings through the Bonanza Sellers app. To do so, tap the "Listings" tab in the navigation menu on the bottom of your screen. All of your listings are stored here. You can see elements like title and price here. If you have many listings, use the "More" and "Previous" arrows to scroll between pages of listings.
Clicking on a listing will bring you to the full listing, which provides more details like category and shipping. You can edit a listing by tapping the "Edit" button in the top right corner of the item listing. Click the back arrow to return to the Listing tab at any time.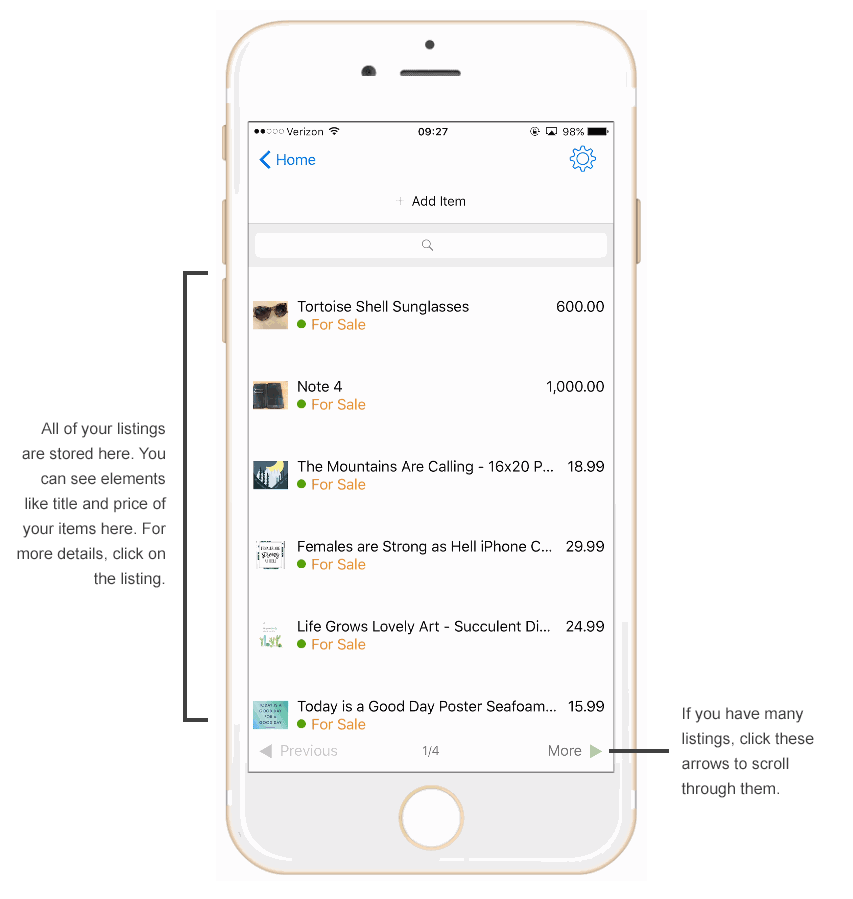 Listing an item
Listing an item via the Bonanza Sellers app is easy and can be accomplished in a few steps. First, navigate to the Listings tab and click "Add Item" near the top of the screen. Add a title for your item and any item photos you'd like. You can upload photos from your phone's photo gallery, or you can take a photo of your item using the phone's camera.
Next, select a category and subcategories for your item. Add quantity and type out or paste in your item description. Then, you can add as many item traits as you'd like. For this example, we added Condition, Brand, Color, Material, and Style. You can see that those changes were made by the green checkmark on the righthand side. Finally, add your listing price and shipping details and your item is ready to list!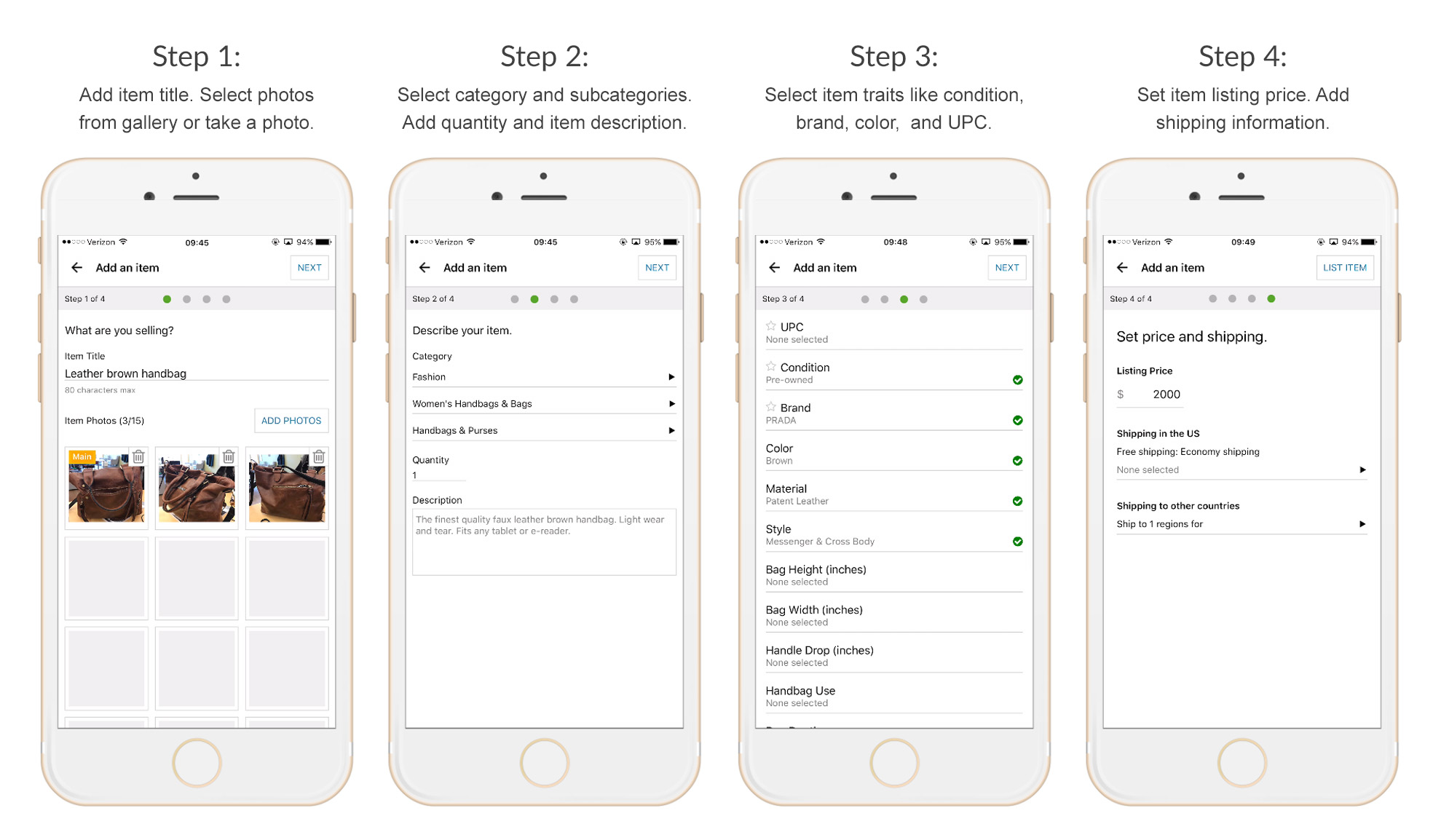 Where's the Bonanza Sellers app for Android?
Our Android app is currently under development and will be available by the end of the year! Subscribe to our blog announcement emails to receive notice of when the Android app is available.