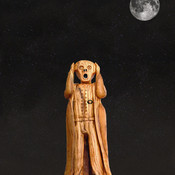 joined 08/15/11
active 06/14/13
About Me
Acrylic Paintings , Olive wood Gifts and Sculptures.
Ellenis Workshop presents an exclusive range of unique art and gifts.
Designed and created by Eric Kempson
Elleni's Workshop,was established in 2006 in Molivos,the ancient hill town on the Greek island of Lesvos,to feature the unique olive-wood sculptures and paintings of local...