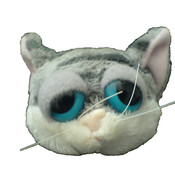 joined 05/31/09
active 10/02/22
About Me
Hi, My name is Sandy.
Welcome to bonanza! I came here when there was a mass exodus from ebay. Please keep in mind, that there are many wonderful booths here. If you have time, check out a few, after browsing my booth.:) Happy shopping!
I live in Western Canada. My...