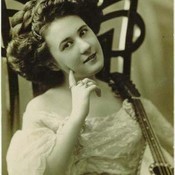 joined 11/23/11
active 02/03/23
About Me
A California cowgirl who teaches beginning bluegrass banjo,mandolin,and beginning bluegrass/country guitar on Zoom! PM me to set up a lesson.
Most orders shipped within 12 hours of payment- instruments may take slightly longer due to demand. I usually ship media mail or 1st class.
I can also special order books...