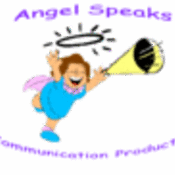 joined 07/20/09
active 09/02/22
About Me
Welcome and thanks for visiting with us at Angel Speaks Communication Products.
Our Mission
Our Mission is to explore, research and develop alternative inexpensive ways for the non-verbal and partially non-verbal community to communicate in the verbal world.
Company Profile
Our products were developed and inspired by Cathy. These products...