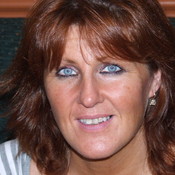 joined 01/06/12
active 08/08/15
About Me
I have been buying and Collecting Louis Vuitton for Many Years. My husband Works in Europe, and is able to acquire pieces that simply aren't available in North America.
I have had many great pleasures from owning these items, but the time to say good-buy always comes.
I am not...
the_LV_bag_lady doesn't have any items in their booth!