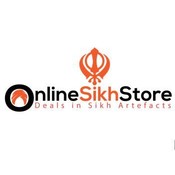 joined 04/10/17
active 03/28/23
About Me
OnlineSikhStore based in Rochester, Kent is Online retailer of SikhArtefacts and is the largest stockist of Sarbloh and Stainless steel Karas in UK.
We sell all the Sikh essential 5 k's and other traditional Punjabi goodies.
Sikh Bracelets or Kara (Sarbloh, Stainless Steel, Copper, Brass and laser engraved Khandas Kara)...