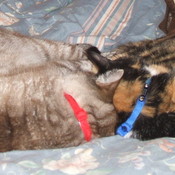 joined 03/03/12
active 09/03/13
About Me
Welcome to Bonanza, and my booth here!
I'm a West Michigan-based online seller who's been selling in one place or another for nearly 15 years.
What I've sold during this time has remained fairly consistent: higher-end beauty & health products. I've handled some of the same brands the entire time;...
NortonShoresBeauty doesn't have any items in their booth!