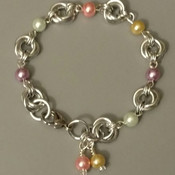 joined 12/22/08
active 08/20/17
About Me
Welcome to my booth!
CHAIN MAILLE jewelry has become my new passion!
I love jewelry and I love creating things that others will really appreciate!
Most of my jewelry can be tailored to whatever size, length, or color you would prefer....that way it is made especially for you!
I also...