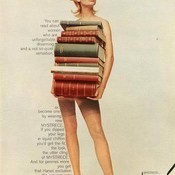 joined 04/11/10
active 04/22/19
About Me
Hi everyone and Welcome to my store Book Readers Corner.
I am a reader and I like to read a great Mystery,True Crime, or Fiction with a interesting plot.
Interested in Gardening, Crafts, Royalty British, Cookbooks of all kinds. I now have Patterns Puzzles Movies Crafts Artwork for sale. I...