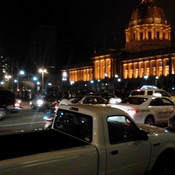 joined 03/06/13
active 04/17/19
About Me
Greetings from San Francisco !!! Thank you for visiting RetroYore.
I have been selling clothing and collectible items at my own store TraderYore in North Beach & online at Ebay and www.coveruranus.com since the late 1980's.
I strive to offer great quality, unique and interesting recycled and repurposed items.
Please...