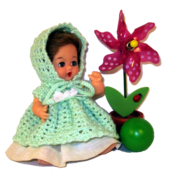 joined 07/23/10
active 07/05/19
About Me
Hello!
Thank you for stopping to check out my booth!
My name is Kathy Dickinson, and I've been designing doll clothes literally since I was very small. We did not have much in the way of income, so neighbors gave us bags of used clothing and my mom taught me...
haleasdollclothes doesn't have any items in their booth!