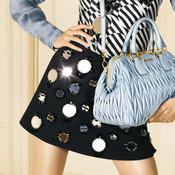 joined 10/17/10
active 07/13/17
About Me
I am some sort of "bag-holic" person. I like to buy purses and I like to share. Hope you may find your faverite in my booth!
Talking about NEGs:
1, I am an honest person. I sale great stuffs with great loyalty to my buyers! Always true to description!
2,...
bagfansgarden doesn't have any items in their booth!