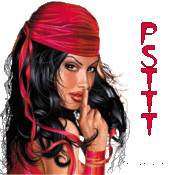 joined 12/30/10
active 12/12/12
About Me
Hello!
I am gatherer-extraordinaire! I shop till I drop everywhere: Estate sales, flea markets, moving sales, etc.
Honey, if there's a sale, I'm there kicking the other shoppers aside with my high heeled boots—BOOM!
But hey, it's all for your benefit, right?
I collect the shiny, the gaudy, the bold...
myeviltwin doesn't have any items in their booth!