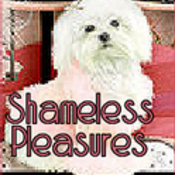 joined 09/07/09
active 01/06/14
About Me
Welcome to Shameless Pleasures.
I'm sure alot of you remember me selling handmade soaps, lotions and other bath & body products. I've taken a much needed break from that. I've continued to sell colorants on ebay, as I have for years, and decided to offer them here.
Instead of changing...
ShamelessPleasures doesn't have any items in their booth!