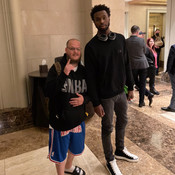 joined 06/28/22
active 09/14/22

About Me
I'm on the road Grapher.
I'm here to bring you real memorabilia.
I get my sports memorabilia signed on the road when the team's travel.
Checkout the statistics on fake memorabilia and be shocked and disgusted at the same time..
I'll give a 10 times your money back guarantee if...